Le Tour de Fleece 2008--wounded but still walking
Today's the last day of
Le Tour de Fleece
, and I have to say I'm very glad. I don't have a lot to show for the effort, even though I've met my goal of spinning at leat 30 minutes each day.
Yesterday was a big push to actually
finish
some yarn. This is 280 yards of alpaca, merino, and tussah silk called "Mango and Raspberries" from Yarn Botanika. It's actually more orangey than pink--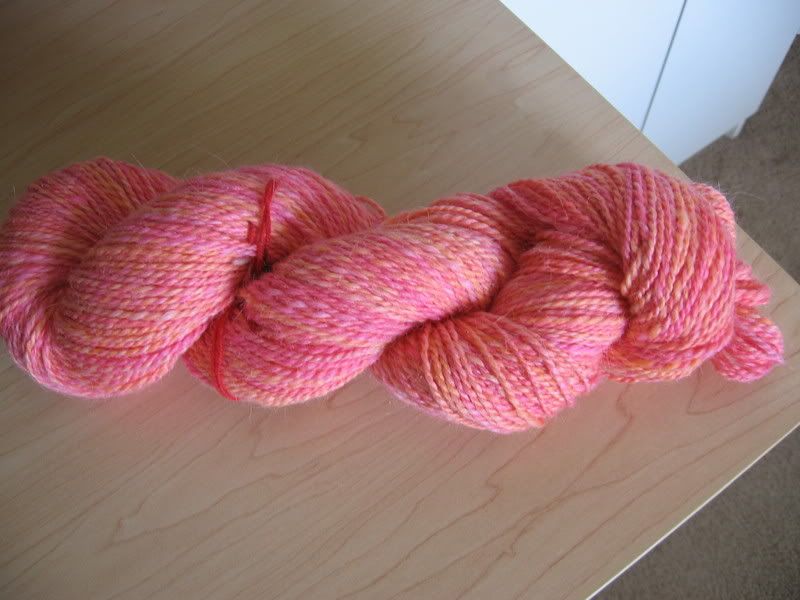 I still have two bobbins of alpaca to ply, and I'm going to start one of those today, but there's no way I can finish even one today. I don't know how some of the other spinners do it--I guess I'm a slow spinner as well as a slow knitter.
My body has definitely slowed me down the last two weeks. All the work I've done in my apartment has resulted in a sore knee, wrist, and elbow, to the point where I'm having trouble lifting much of anything with my left arm. I've been icing it a couple of times a day, and I think it's helping, but it surely has slowed my spinning down even more. Oh well, I'm going to meet my goal, so I feel happy about that. Definitely better than last year, when I totally blew it.
And look, I have sunflowers!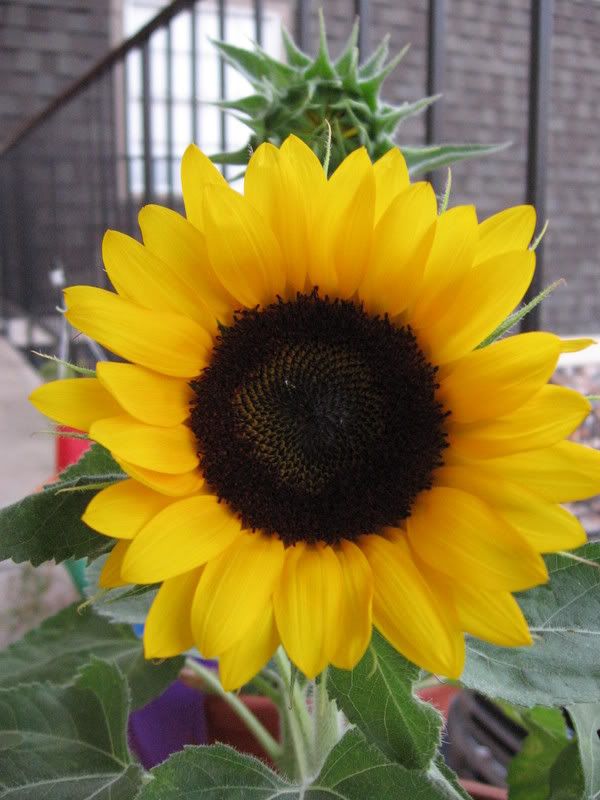 Labels: le tour de fleece, sunflower