The first "harvest" of the season . . . .
I'm calling it a "harvest," anyway--I picked my first tomato!
Here it is, just peaking out from under the leaves: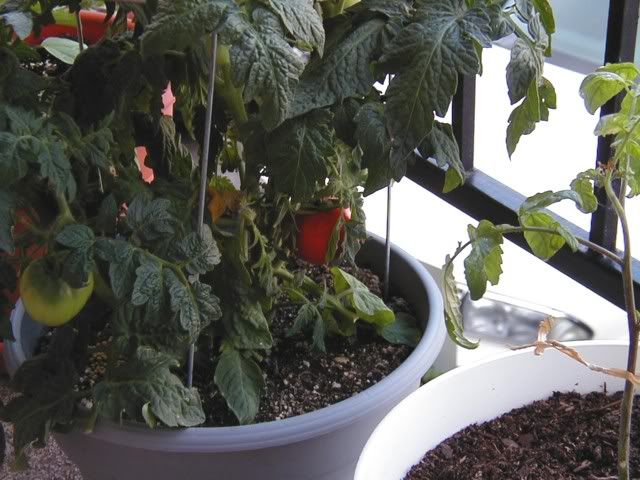 Here it is after picking--it was about the size of a golf ball:
It was consumed immediately after harvest in a nice chef salad with field greens, cheese, croutons, and ranch dressing, with a semi-dry Chardonnay as the beverage. It was lovely.
I love summer . . . .