Ladies and gentlemen, I present . . . a new personal best!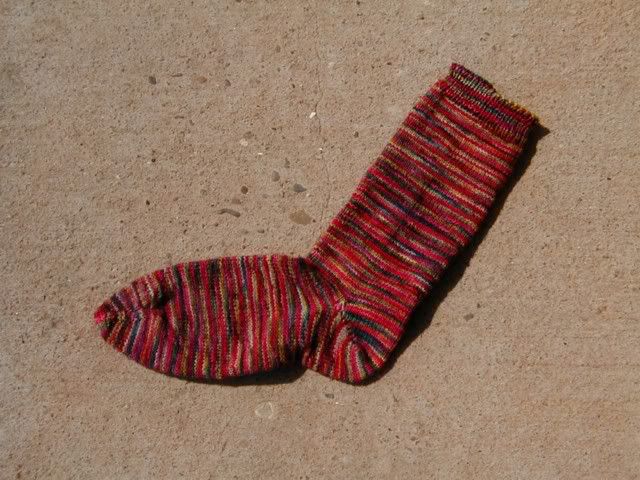 Koigu Sock #1 - completed!!
Talk about down to the wire--I had about 26 inches of yarn left. I'm lucky I had that much--I had to go back after casting off and rip out the finished edge plus one more row to have enough yarn to use a Size 4 needle to cast off. With the Size 2s, it was too tight to go over my foot all the way.
As I was working the leg, I was afraid that the gusset would not be deep enough for it to fit properly, but it fits fine. Wow, I feel like I've really accomplished something--Koigu socks with Size 2 needles and they fit! I am
"un artiste!"
Anyway, one down--Sock #2 will be cast on later today after I do some housework (yeah, right).
PS--this is KPPM Color #P105.