I have a new neighbor . . . .
I bought Maggie a birdfeeder a little over a week ago. I put it up near the window where she likes to look out, thinking that this would be entertaining for her. I've been afraid that we might not have much luck because of the cats that live around my building, but look who showed up last night and again this morning: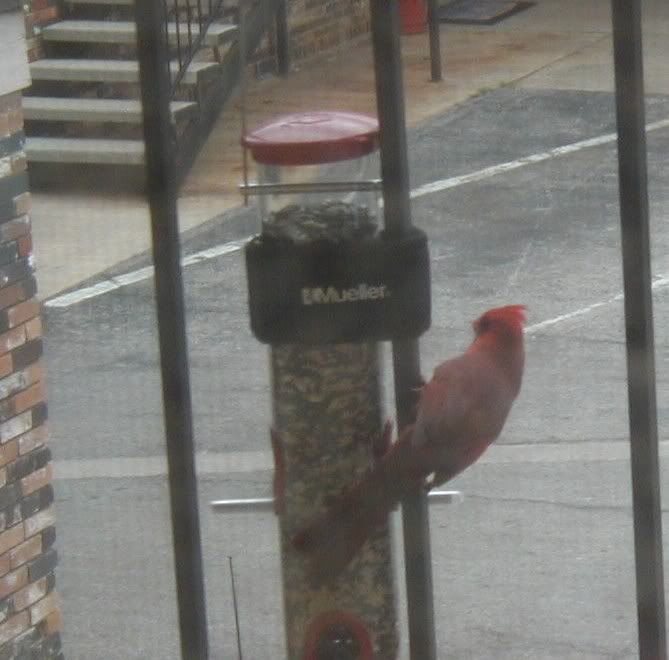 Isn't he gorgeous? It's hard to get a good shot through the windowscreen, but I thought this one was pretty good. Now, if he'll just bring his friends with him next time! I plan to put some flowers out on the walkway--maybe that will attract more birdies for us to see.