Happy Birthday, Maggie!
Today's my Maggie's 8th birthday. It's also the 4th anniversary of her coming to live with me.
Maggie was a rescue dog that I received from the
Oklahoma Boston Terrier Rescue Society
. Maggie was found lost in Texas (I don't hold it against her), and her owners couldn't be found even though she was wearing current vet tags. She was taken in by the area Boston rescue, and was transferred here for adoption. I really don't know how old she is, but at the time the vet estimated she was about 4 years old, so I've stuck with that.
Maggie is a blessing to me every day--she's my best buddy and makes me laugh even when I don't have anything to laugh about. How can you not love someone like that?
So here's the birthday pictures:
Maggie enjoying her carob and peanut butter "cat:"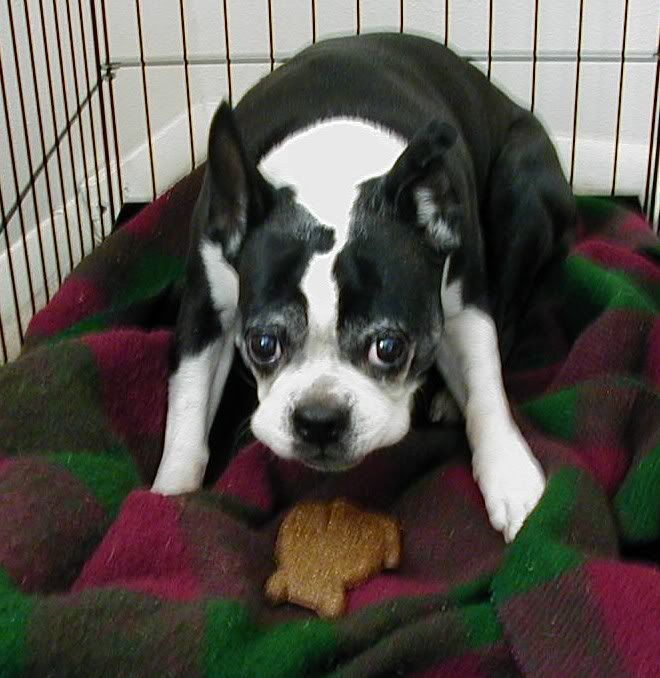 And here Maggie models her birthday present: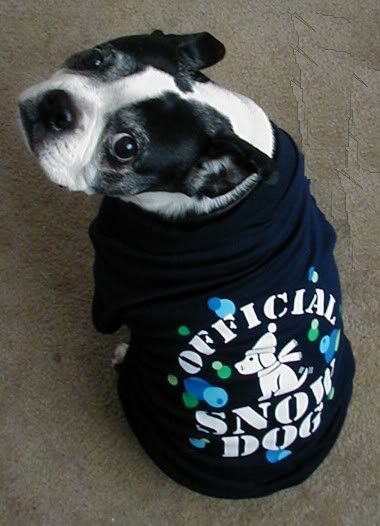 You obviously now understand why I have a hard time telling her
"no" . . . .
I also found some other pictures on my camera. Every year my boss is a sponsor of an event called the "Political Hacks Chili Cookoff." It's a Democratic Party event held at a local park. There are chili cooker "teams," and most of them have signs or t-shirts centered around a specific theme. This year there was "Team FEMA Chili," and my boss brought me one of their t-shirts. This was their logo:
"FEMA Chili - You won't have to wait a week to have it take effect."
There are more photos of this year's event
here
.
The other photo is the avocado tree I started from a seed this summer. It's almost 20 inches high right now:
That's it for today. Later we'll make baked potato soup and celebrate Maggie's birthday some more.