FREE THE GRAPES!!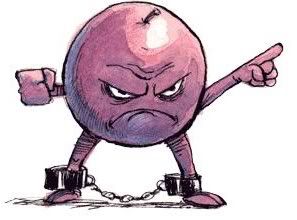 Free The Grapes--a great idea if I ever heard one!

This is just one more "morality" issue that the Legislature is trying to mandate--no direct sales of wine over the internet by Oklahoma wineries. Apparently the wholesalers in the state believe that state laws regarding alcohol couldn't be enforced if we were to be able to buy direct from the manufacturer.
Just another example of being elected officials being bought by lobbyists, this time from the alcohol wholesalers.
On the bright side, there's another winery opening in the state: The Girls Gone Wine, in Hochatown, near Broken Bow. Congratulations, ladies--I'm extremely jealous!