How time flies when you're having fun
I can't believe it--I went into my sewing room to work for a while, and the next thing I know it's almost 7 pm! I've got to get a clock for that room or I'll be in there forever. But look what I did today:
Here's a closeup: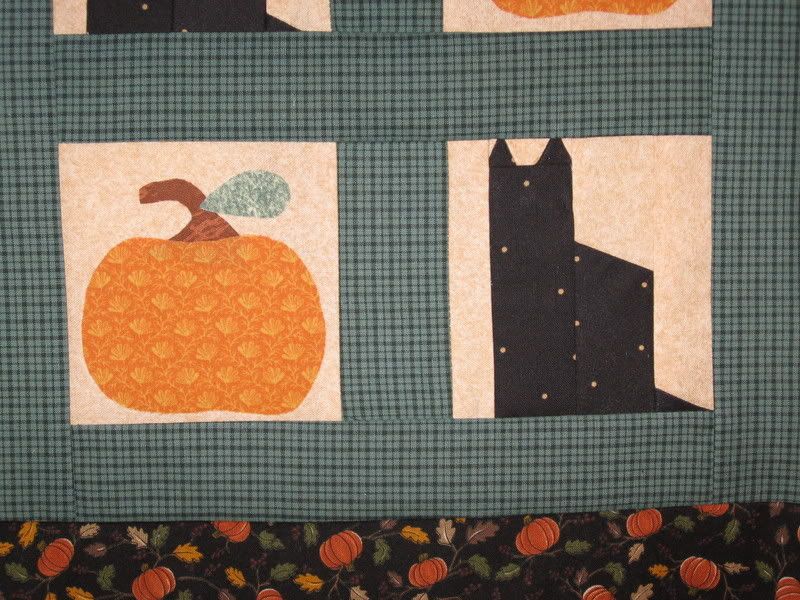 Yeah, it's not perfect--one cat's bigger than the other, but I think it looks "primitive." So how I'm going to do a little bit of quilting on it and bind it, and I'll have a Halloween quilt. Woo-hoo!
But now I gotta go eat--I'm starving!