Saturday Sky and a tummy ache
Saturday, October 7, 1115 am CDST: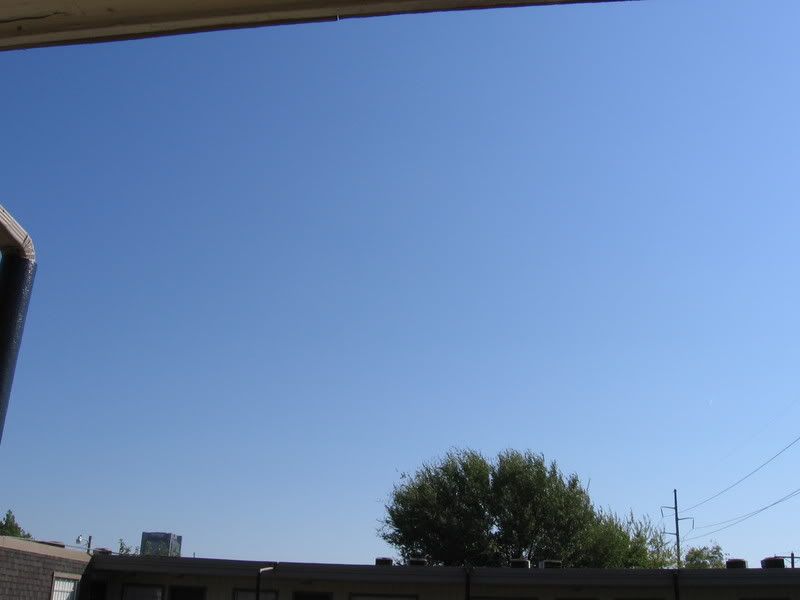 Not very exciting, but it's 64 degrees at almost noon--can't complain about that.
I seem to have been battling some kind of little stomach bug for the last few days. A couple of the bosses have been sick all week, and of course they had to come to work to spread the joy, but I feel nowhere near as bad as they have. This is mostly an upset stomach and a headache. This means that today I'm torn as to whether I want to take a nap or actually do something constructive. I have a lot of things I both need and want to accomplish this week, especially gathering everything together that I'll need for next week's FiberOkie retreat. So I'm thinking maybe a short nap and
then
something constructive.
I'll leave you with a more exciting morning sky shot, taken as I pulled out of the driveway Wednesday morning to go to work:
Pretty, huh?