Mother Nature again proves her insanity.
What's wrong with this picture?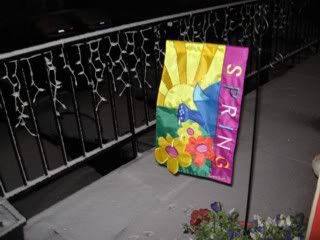 It's Spring--but there's snow on the ground! Yes, it was snowing when I went to bed last night, but nothing seemed to be sticking. I figured it was melting as soon as it hit the ground.
The photo above and the one that follows were taken about 515 am this morning: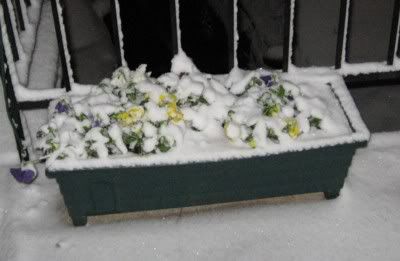 By the time I left for work around 7 am, there was probably 1-1/2 to 2 inches of snow, I swear. It took me 20 minutes to get my car cleaned off--I couldn't believe it.
And by 3 pm today--all gone, melted away like nothing had ever fallen.
I'm so glad I decided not to plant any lettuce until this weekend--I would have been kicking myself for sure.