Lazy Sunday posting
I'm not really in the mood to "talk" much this morning, but I thought I'd post some garden photos: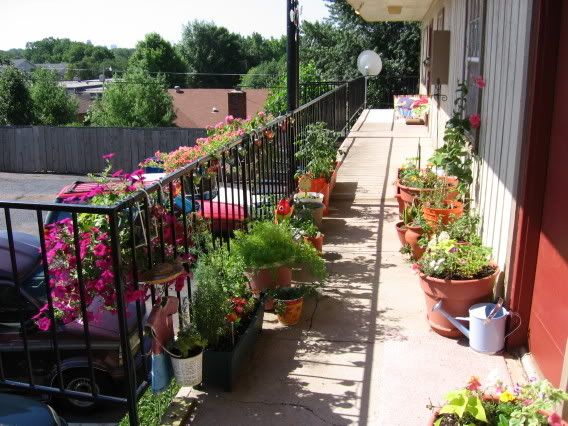 I'm not sure I've ever seen a geranium this color before: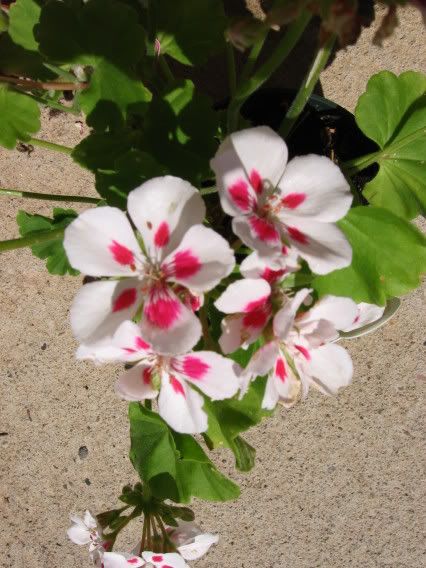 Gallardia, "Fanfare:"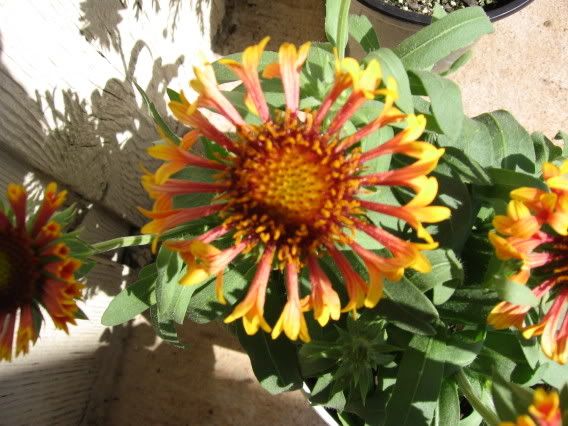 Lantana:
Delosperma, "Ice Plant:"
Every garden needs a gnome: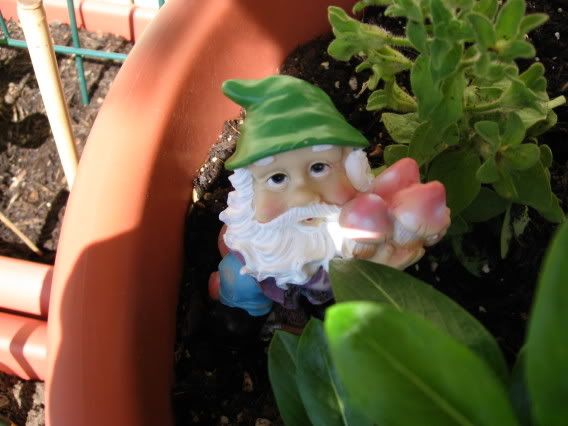 This one's found a shady spot under a sage plant where he can read:
A friend gave me the gnomes when I started putting the garden together.
I got out the Babe spinning wheel yesterday to see if I could still remember how to use it. I actually did pretty well. It's obvious that how you prep your fiber definitely determines what kind of results you get. Now if I can just figure out how much twist to put in, I'd be really happy. I wasn't as stiff and sore after sitting for a while like I have been in the past; however, I'm still trying to find the perfect spinning chair. Right now I'm just taking a lot of breaks.
Since it's Sunday, I'm going to confess (hanging my head in embarassment). Here's the sock yarn I ordered--curses to the
Simply Sock Yarn Company
--your website is just tooo tempting!
Left to right we have:
Fleece Artist 100% Washable Merino Wool, "Hercules"
Cherry Tree Hill Supersock, "Fall Foliage"
Fleece Artist 100% Washable Merino Wool, "Dragonfly"
Cherry Tree Hill Supersock, "Serengeti" (actually much darker than this photo shows)
Then there's the Interlacements Tiny Toes Superwash Merino in colors "Tapestry," "Carbon Dioxide," "Mardi Gras," and "English Garden:"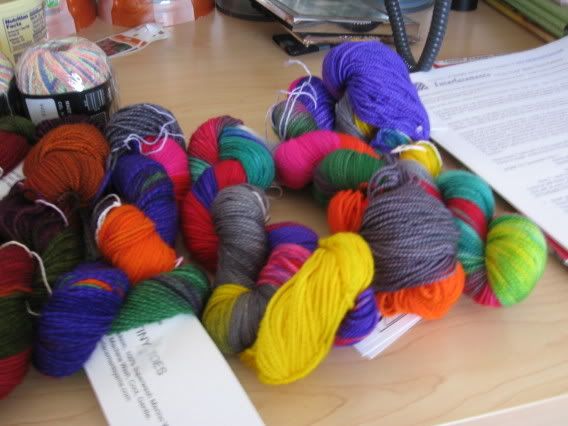 The Cascade Fixation at the top left corner is "Italian Ices." I love socks made with this yarn--they're so comfortable.
Oh, and I'm still waiting on a skein of Socks That Rock.
I guess I can just consider all this (plus the Lendrum I'm waiting on) as an early birthday present. So there!