One half an FO?*
Look what I finished last night:
Isn't it pretty? And sooo comfortable--I absolutely love this pattern.
Here's a couple of closeups: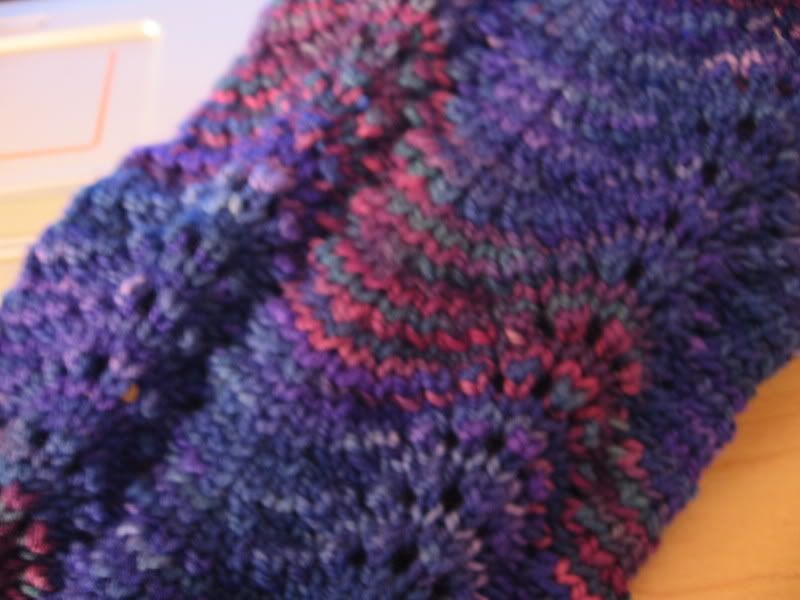 I love the cuff, but because I always have problems with too-tight bindoffs, I used a Size 4 needle to bind off, and it's a little looser than it probably should be. But it's very easy to get on and off, so I like it!
Now--I've got to beat that dreaded Second Sock Syndrome!
*Is it "an" or "a?" Would be "a finished object" but "an FO?" I need an English teacher, quick!