Saturday Sky - still hot (what a surprise!)
Saturday, August 19, 0915 am CDST: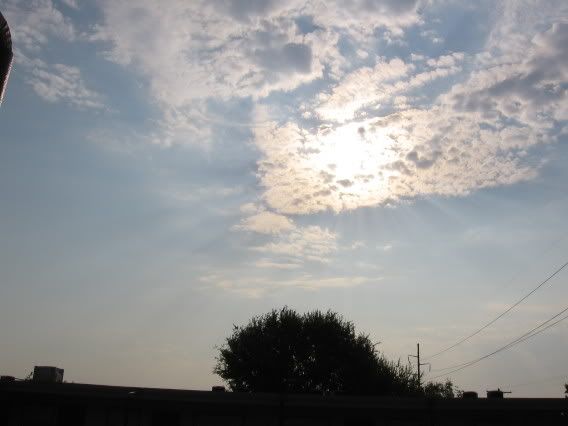 At least there's a few clouds to break up the monotony . . . .
It's supposed to 100+ today, but starting tomorrow it's supposed to "cool" down into the low and mid 90s. I can't tell you how happy that makes me.
When does Fall start again?