Score one for the weatherman!
It's raining, baby! Par-tay!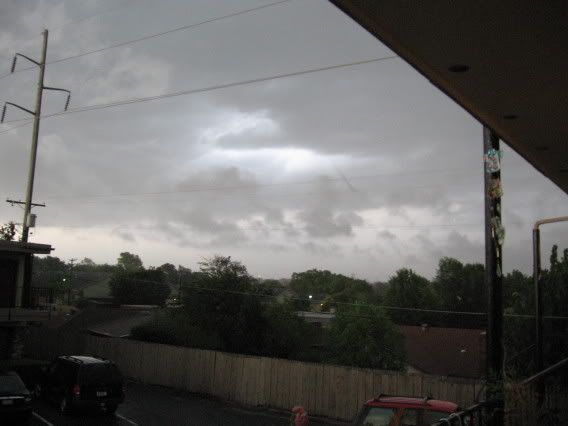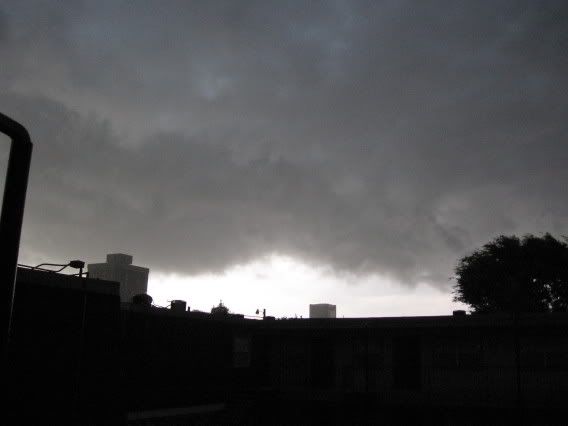 I finished the Muppet guts yesterday. I really like the result: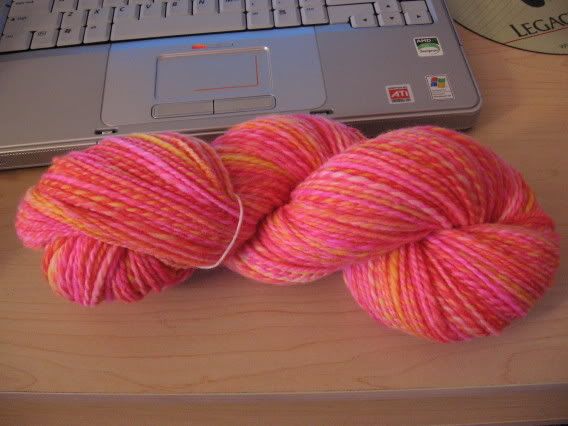 Here's a closeup: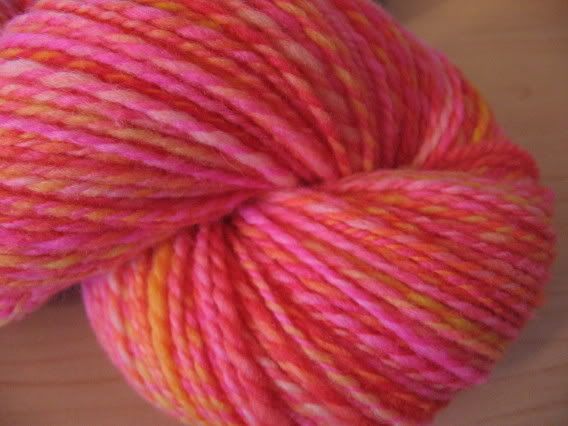 I ended up with about 320 yards. Hopefully this will be enough to make a little sweater for Missy's baby girl.
I couldn't leave the wheel empty, so I started this:
Four ounces of merino and tussah silk from
Winderwood Farm
. This was a birthday present from
Missy
--thanks, girl! I don't know what the percentage of merino to silk is, but it's very shiny.
It's raining like crazy right now, and the wind is really high, so I'll post more later this week. Hopefully it'll rain enough that I won't have to water my plants tonight!