FO #2 of 2007--whoo-hoo!!!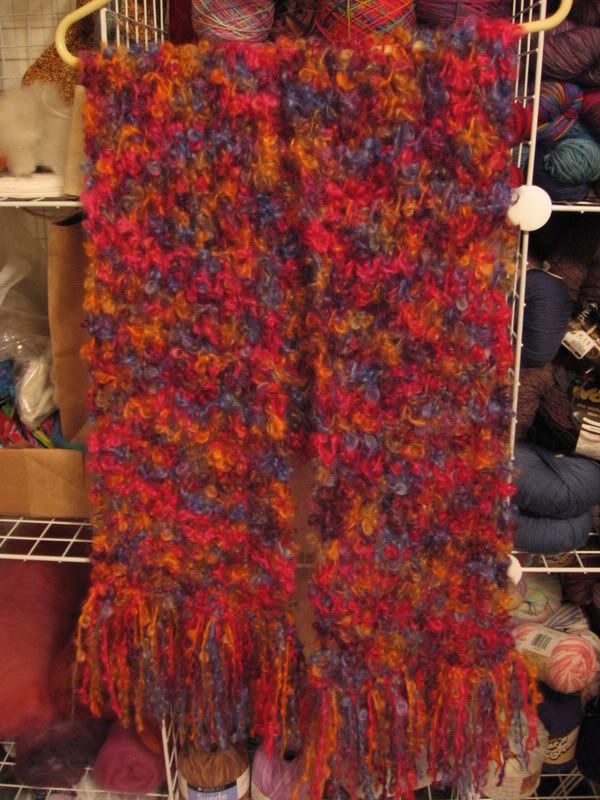 Yarn - Cherry Tree Hill Jumbo Loop Mohair, colorway "Champlain Sunset," 1 skein (185 yards, and I used all but about 7 inches!)
Pattern - based on
"Windsong Lacy Scarves"
found at
Yarn Market
Size 15 needles, cast on 17 stitches, knit instead of purling stitches in pattern (because I hate purling)
And just because I can, another closeup of this gorgeous yarn:
I would love to have had two skeins of this to make a wider shawl in this same pattern. I've been looking for something lacy to use with some high-dollar specialty yarn I've been eyeing for two years--maybe this is the one.
So it's January 2nd and I have two FOs so far--if only I could keep up this pace. Next up is the cashmere scarf--maybe by the first of next week? We'll see . . . .