Saturday Sky - a little late
Saturday, December 2, 430 pm CST: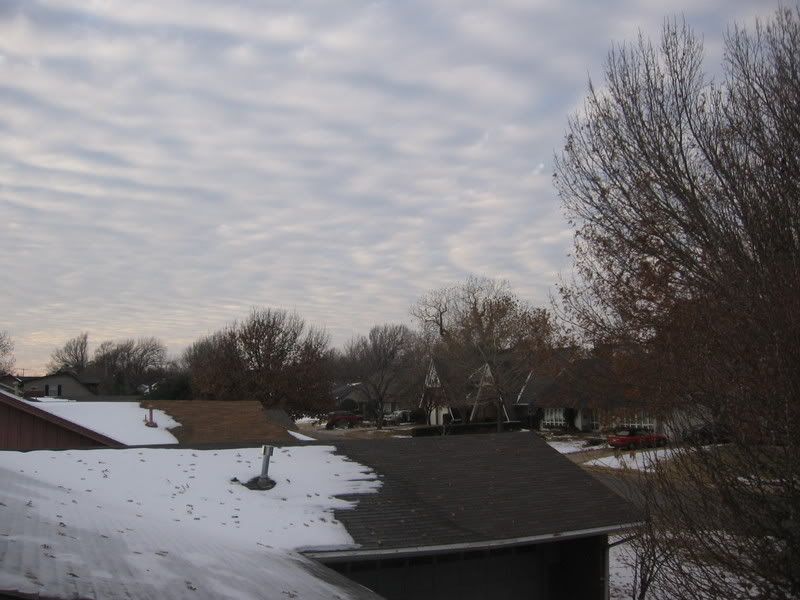 It's been sunny all day until a little while ago. It's really helped clear a lot of the snow. My parking lot is almost totally clear. Hopefully my windshield wipers have thawed out, too.
Yesterday's "snow day" wasn't very enjoyable for some reason. I could never get comfortable being at home, which is totally not like me. I guess it was guilt for not going to work. I'm still feeling a little "off." I need to go sit down and do something constructive for a while--maybe that will help.
Can you believe that I pulled my left shoulder scraping my car on Thursday? It hurt like hell. It's better today, but still--geez, just another sign I'm getting old.
Maggie and I have been total slugs the last two days. It's a good thing that we have tomorrow to get some things done, or the weekend would be a total waste.