It's done, it's done, it's done!!!
See me do the happy dance--it's done!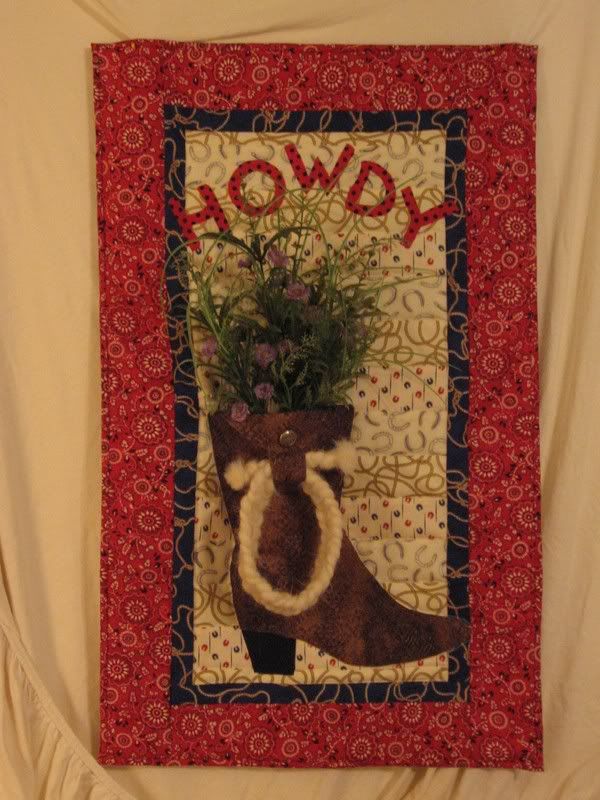 It's definitely not perfect, but it's pretty darn cute. I would have liked to have done a little more with it--zigzag stitch around the letters, etc., but I was afraid I'd mess it up--I'm still trying to get past the learning curve with my sewing machine. But anyway, it's done, so at least I can give it to my friend tomorrow and not feel quite so bad about missing Christmas. It's a good thing she's really understanding.