Cooking for One (many times over)
I'm still on my cooking/baking streak. I have recently discovered
The Pioneer Woman Cooks!
, and I'm telling you, if you want to eat real home cooking, Ree knows how to do it. The blog pictures alone would convert a non-cook in seconds, I'm telling you.
This weekend I decided to be brave and try some new stuff. I made jugalbandi's
Spiral Pesto Rolls
--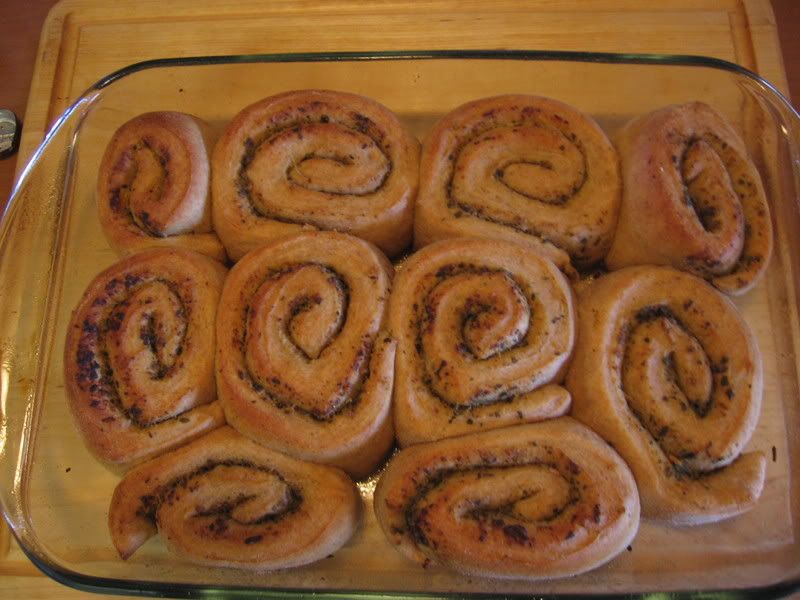 --while at the same time making a small loaf of Buttermilk White Bread in the breadmaker (gotta have bread for the week, you know).
Then, the
pièce de résistance
--Ree's
Pot Roast
.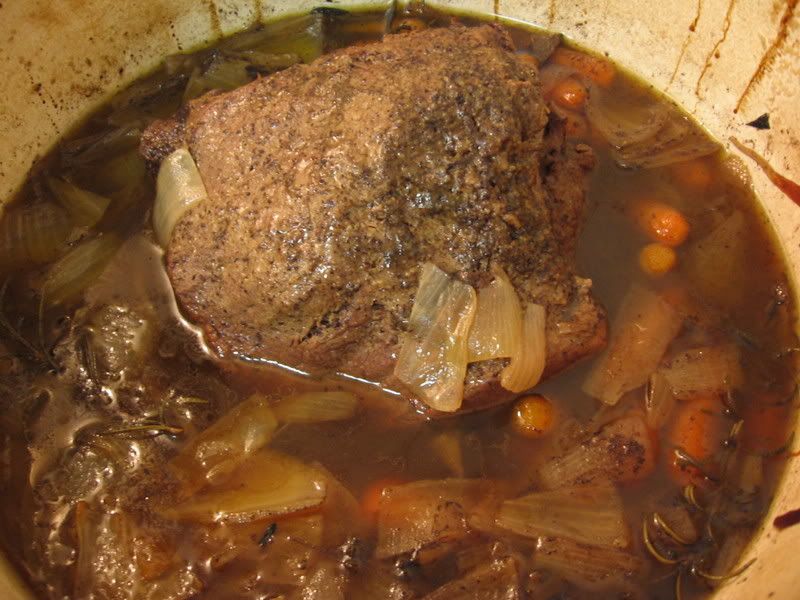 Then I made a small helping of
Ranch Potatoes
from Cooking Light Magazine (without the bacon and onions--I was too lazy).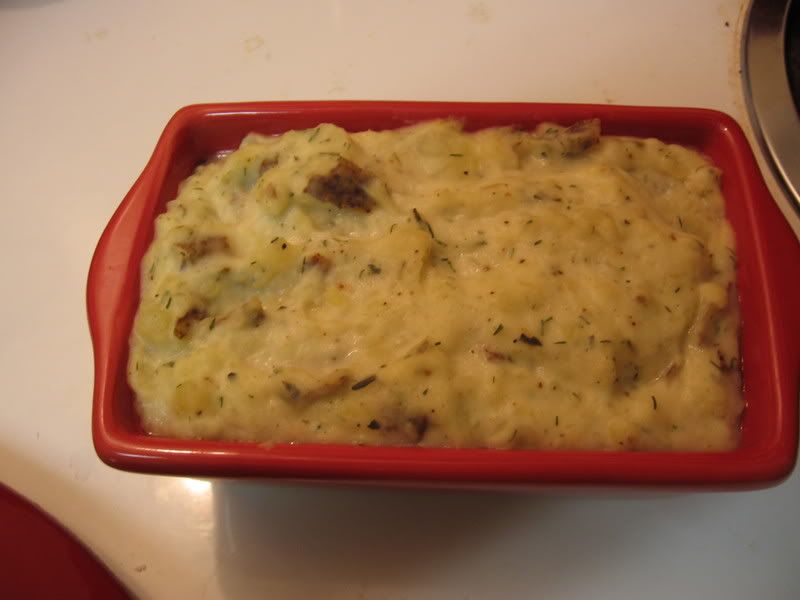 Here's the end product--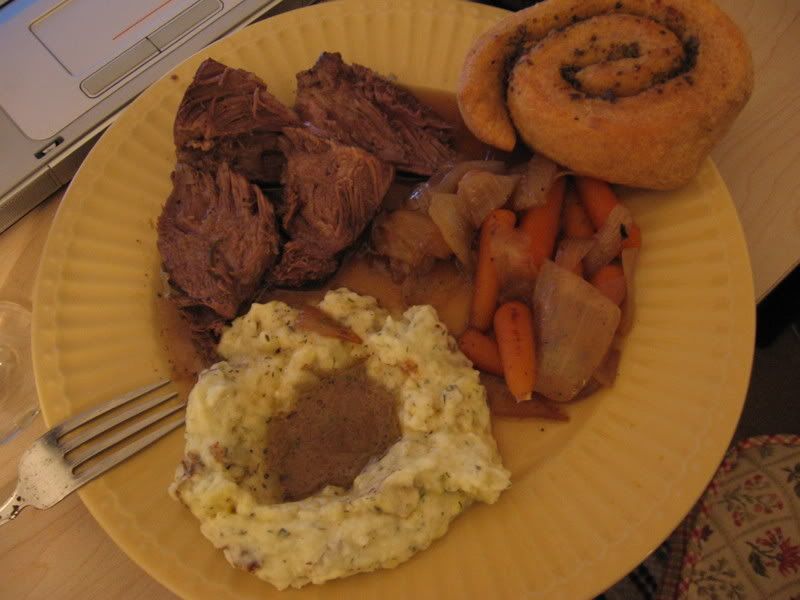 --and here's the aftermath: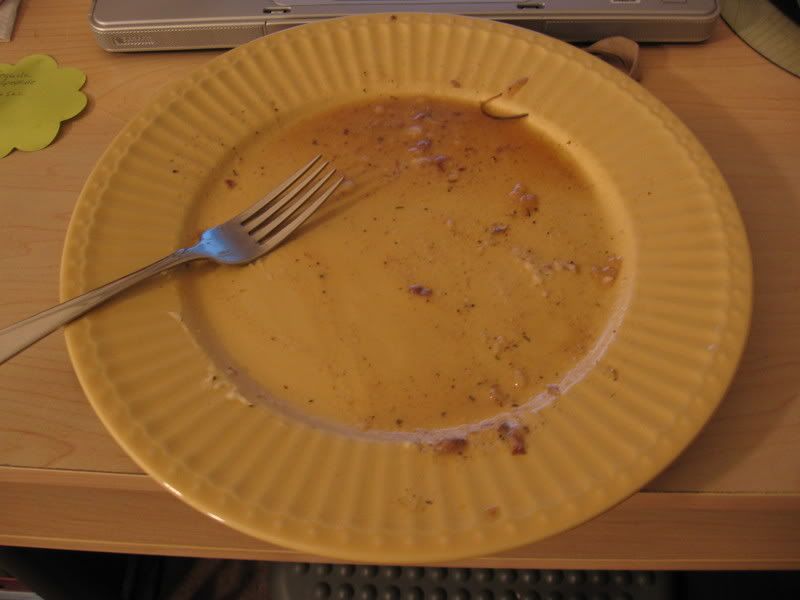 I'll be on the couch. (burp . . . .)