Well, I didn't make it . . . .
I had hoped to get at least one of my Socktober socks finished before the end of the month, but it was not to be. I'm getting close on Sock #1, but I've continued to have PDA problems, and when that happens I'm absolutely focused until the issue is fixed. I think (knock on wood) everything's back to normal now, so maybe I can finally get these socks done! I spent a lot of time knitting on Sunday and had a very sore hand on Monday, so I need to ease up just a bit.
Yesterday was absolutely beautiful, pretty and warm, but a cold front came in last night, and we're expecting a freeze tonight. I came home from work yesterday and decided to clean up the "garden" and plant my pansies before it got too cold. It's amazing to me that it can take days to get things planted and set up in the spring and no time at all to tear it all down in the fall. I'm glad it's done, though--I'm ready for a garden break, I think.
It was a bit chilly this morning, but Maggie had the right idea: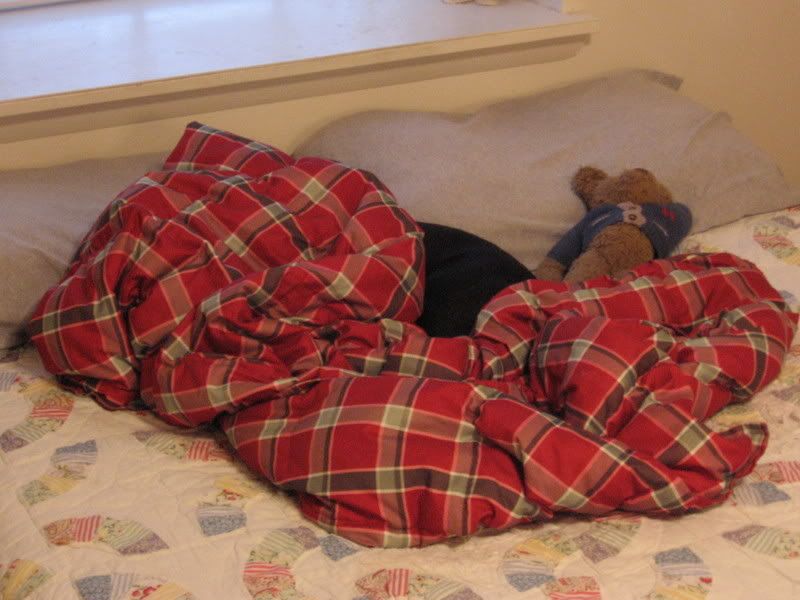 (She was cuddling with her teddy bear under there.)
Happy Halloween!