Well, I'm home . . .
absolutely exhausted and totally exhilarated at the same time.
What a wonderful weekend! I want to thank everyone who worked so hard to put the OkieFiber Retreat together--Leava, Emmelita, Gwen, Kati, and all the others whose names I am forgetting. We had close to 50 people, and many were from Texas-we're so glad you could come! I can't tell you how much fun we had--if only we could do this every weekend (with someone else doing the setup, teardown, cooking, and cleaning, right?).
I have lots of pictures (apologies to those on dialup, but I have to share). This morning I took Leava's "playing with silk" class. We played with hankies and tussah, but I have to tell you, in my case, the hanky lost big time--it got a little burnt in the microwave! Here are some of the nicer results, all dyed with Kool-Aid:
This is mine:
It doesn't look like much right now, but once it's dry and it gets drafted a bit, it will be really pretty.
As usual, I didn't get many pictures during the classes, but after lunch and before the last classes, we had a show and tell, and here's some of the great stuff people brought (again, my apologies--I'm horrible with names):
Marlene and her needle-felted hat: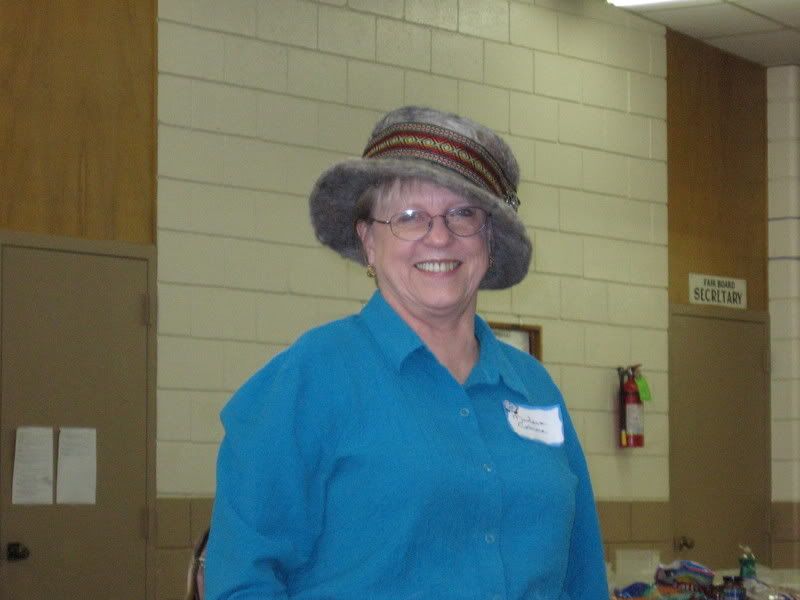 Jeff had an absolutely gorgeous sweater than he designed himself, but of course, I didn't get a photo of that. I did get this, though: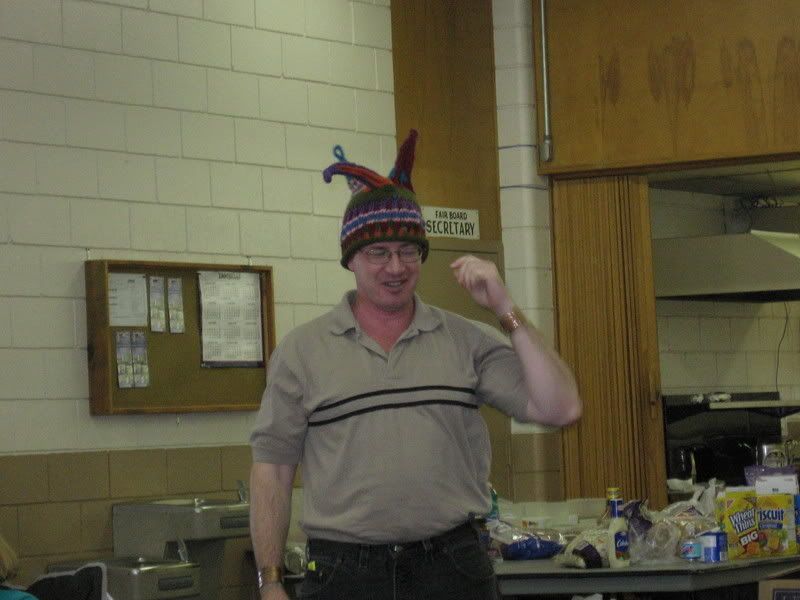 Handspun knitted fingerless gloves: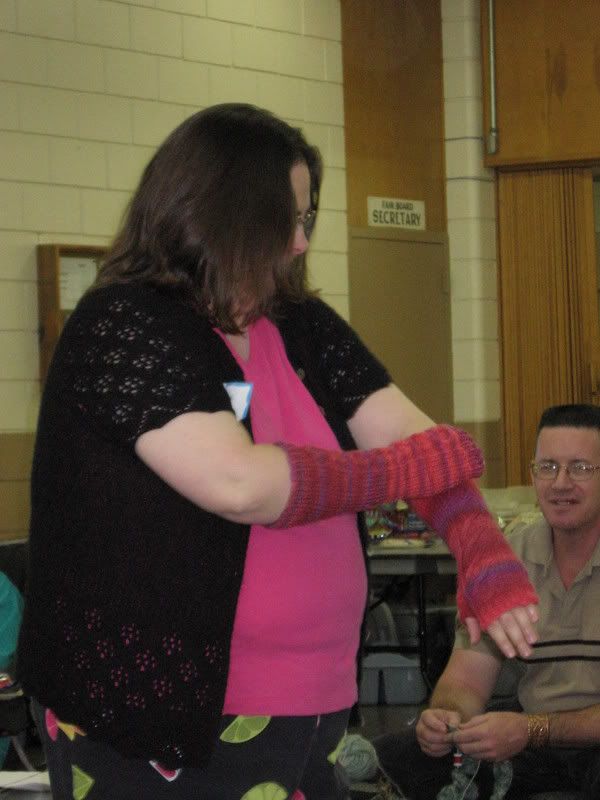 Kati's shrug, her own design, using handspun:
This isn't a good photo, but that sweater's Kati's holding--handspun cashmere--wow!
Deux Clapotay: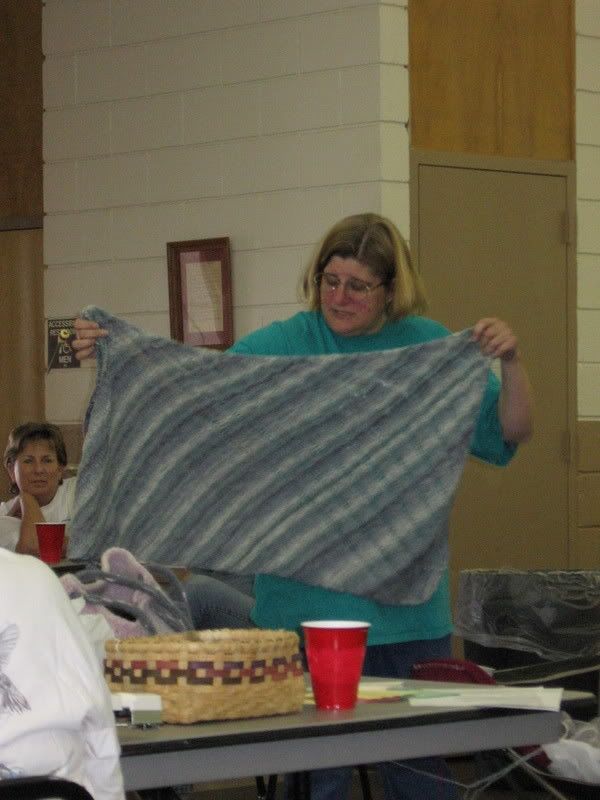 This shawl was planned down to the inch--550 yards, there was less than a yard left:
Jessica showed off her hand-finished wheel: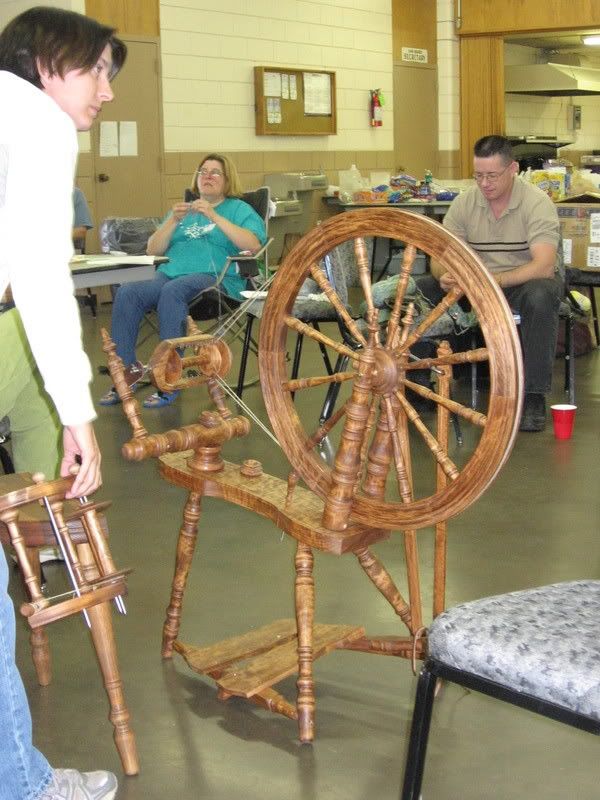 We had several vendors, and of course I had to buy something from everyone: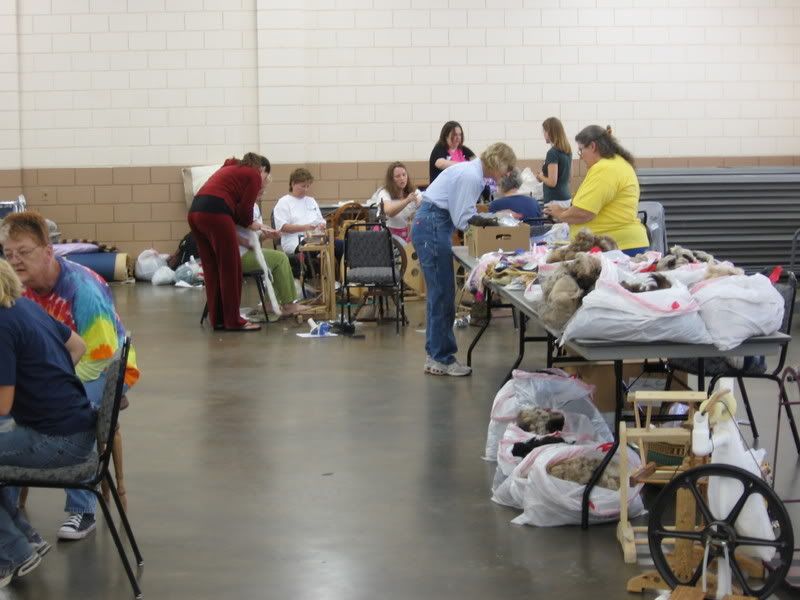 Peggy showed us a how to use a sock-knitting machine--I watched her make a sock with a short-row heel and toe in like 10 minutes--honest!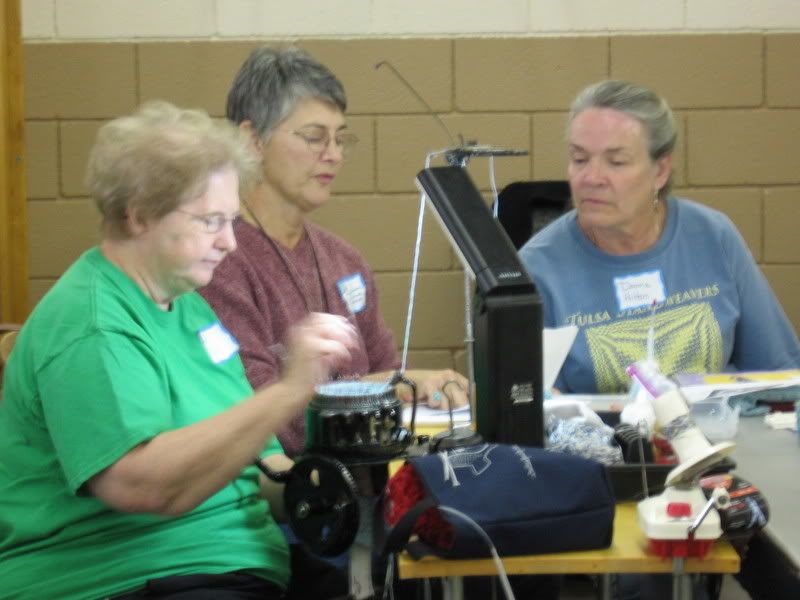 At the end of the day I got one more chance to do some dyeing. Jessica opened the kitchen up after her last class, and I jumped in with the pound of superwash that I've been carting around for over a year. I'm calling these "10-Minute Dyeing, Inspired by the Twisted Sisters:"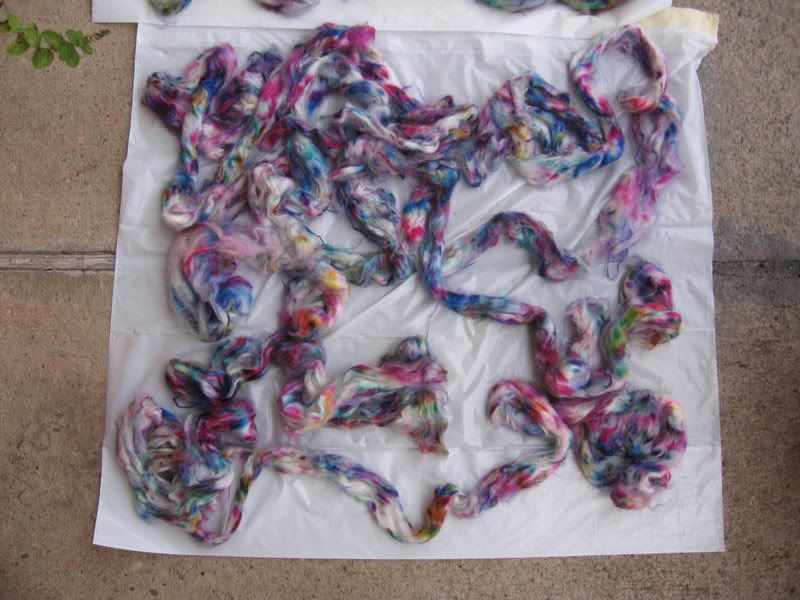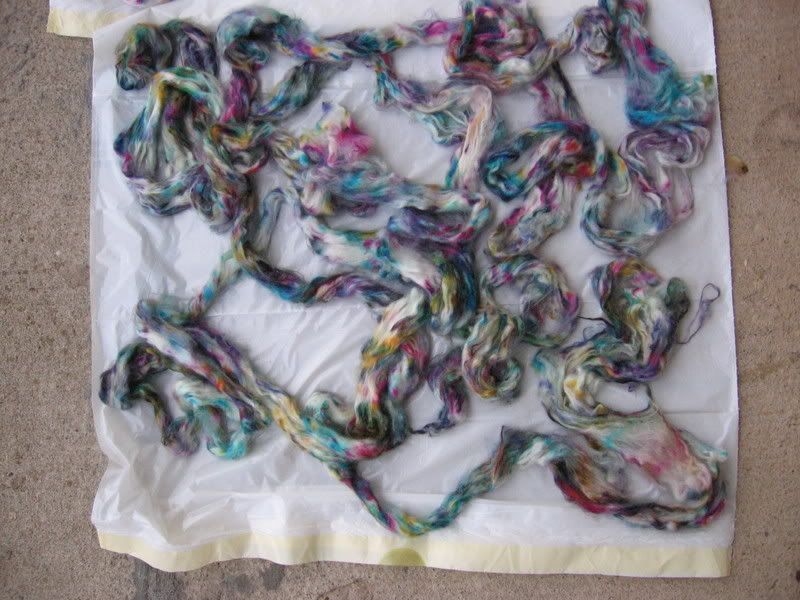 Closeups:
I basically threw the fiber into a bucket, squished it down, pulled it out and squeezed out the water, put it in a pan, picked up as many bottles of dye as I could find, and started squirting. I wanted that haphazard look, and I definitely succeeded. Then I threw them in the microwave for four minutes, let them rest for a little, put them back in for a couple of minutes, and then rinsed. The Twisted Sisters book has some roving that has been spot dyed, and this was my version. I can't wait to see how it will spin up. After this weekend, I definitely have the dyeing part done for the Twisted Knitters-along!
Thanks again to everyone for such a great time. Now I have to go find a place to put all this new fiber!
Oh, and here's my Saturday Sky, shot one handed as I drove down Route 66 toward Yukon on my way home: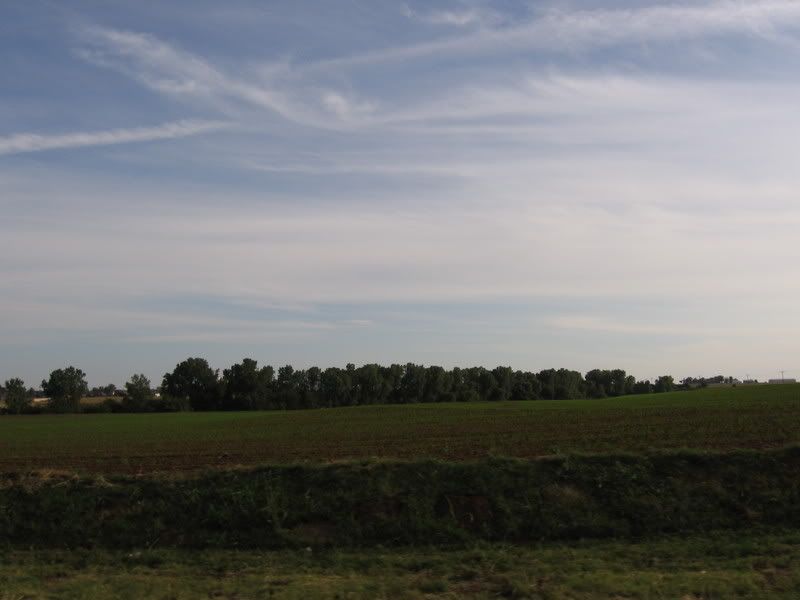 Get your kicks on Route 66 . . . .