I had SUCH a great day!
I'm back from El Reno and the first day of the OkieFiber Retreat. What a great day--beautiful weather, a lovely drive (even if I did take the wrong highway out of town--no big thing), and we got to play with fiber and dye--how could it have gone wrong!
I don't have a lot of pictures of our dyeing class, because my hands were busy (obviously), but here's what I did take: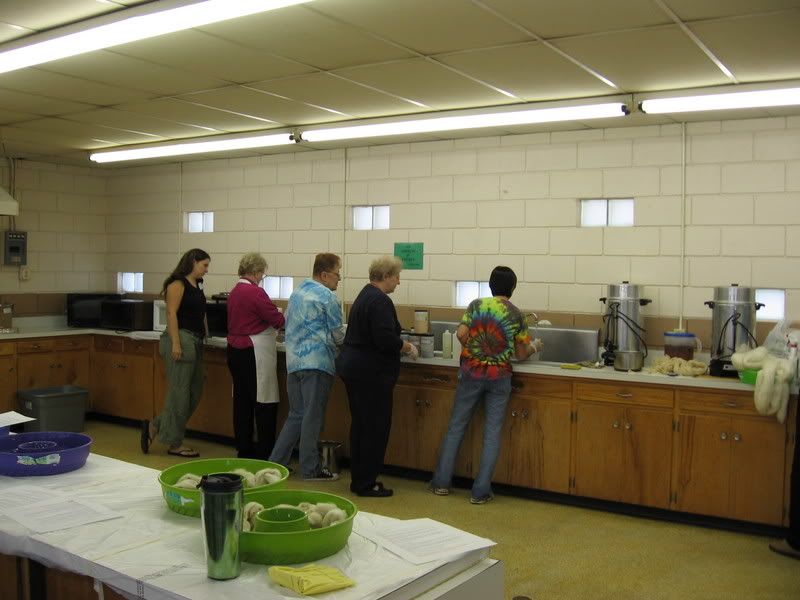 There were six people in my class, and our teacher was Jessica Eastin, who owns Yarnitopia! in Henryetta, Oklahoma (that's Jessica in the tie-dye shirt). We used Jacquard dyes and had a great space to work in.
Jessica uses plastic chip and dip bowls for dyeing. This was after we prepped our fiber:
After this, it all got a little hazy. We had to pick colors, and we must have had almost 50 different shades to choose from. This was HARD. But I finally pulled a few and hoped for the best. We each had 8 ounces of fiber and/or yarn, so we could try two different combinations of colors. Here are the results: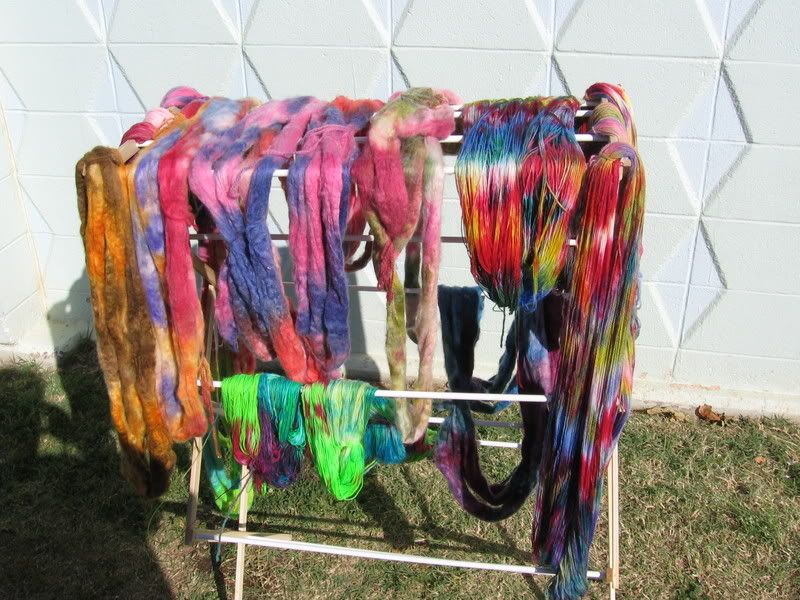 This isn't the best picture, but aren't these gorgeous? The primary-colored yarn on the corners looks like a Mexican serape to me.
Here's how my dyeing came out (excuse the bathroom shots--everything's still drying):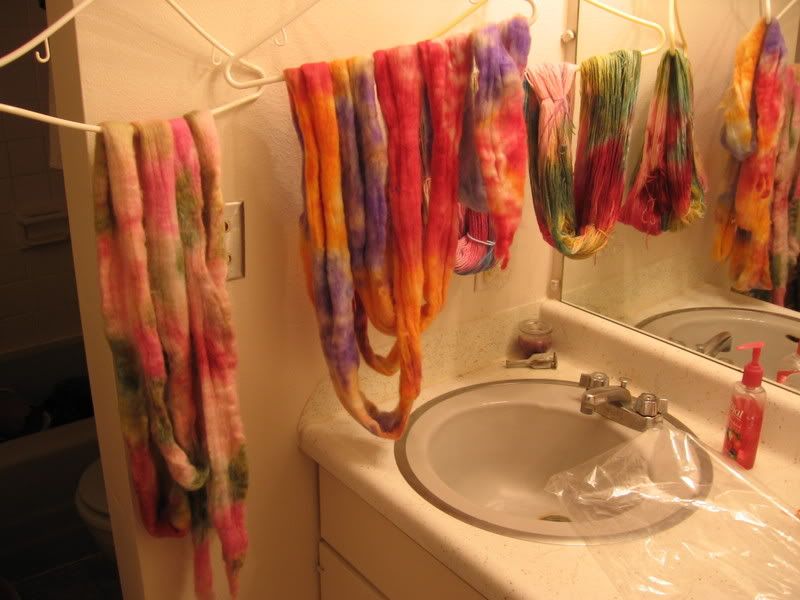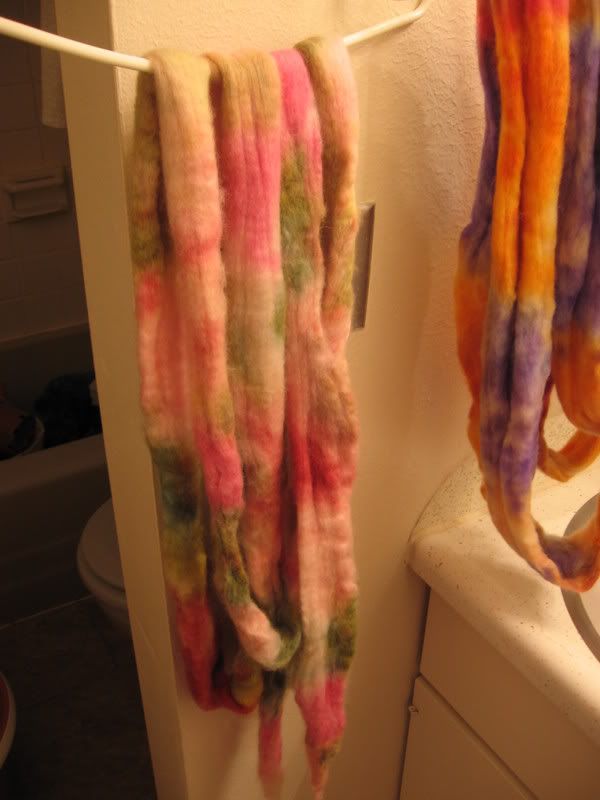 Jessica helped me mix the dye for the pink, green, and dark red roving and yarn. She had some of this sitting in her booth, and I really like the colors (again with the pink!). The yarn on the left--I'm calling that "Odds and Ends." We had a lot of dye left, and I had this yarn, and I hated the idea of throwing all that dye away, so a couple of us went after it with about 12 different colors, and that was the result. I really like it--it's kinda autumnal, with a hint of left-over summer as well.
Tomorrow morning we 're dyeing silk with Kool-Aid. In the afternoon I'm taking a class to weave a coin purse. I thought it would be a good time to try it out and see if I like it or not.
More later. I'm going to go see if I can figure out how to become a professional dyer . . . .