Sunny and windy--
That's Spring in Oklahoma. It's been in the low 90s most of the week and is supposed to stay the same throughout the weekend, topping out on Monday with an estimated record high of 97--in April! What the hell will Summer be like?
Here's my Daisy Tree: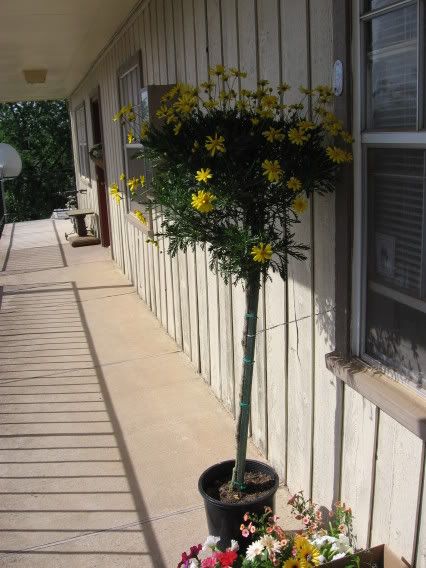 And here's a closeup--isn't it pretty?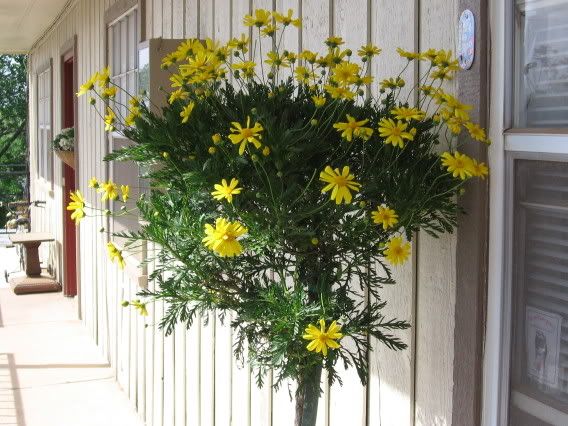 At some point I've got to do something with all these plants, but I need to do laundry first.