I missed Saturday Sky!
And I had a picture and everything!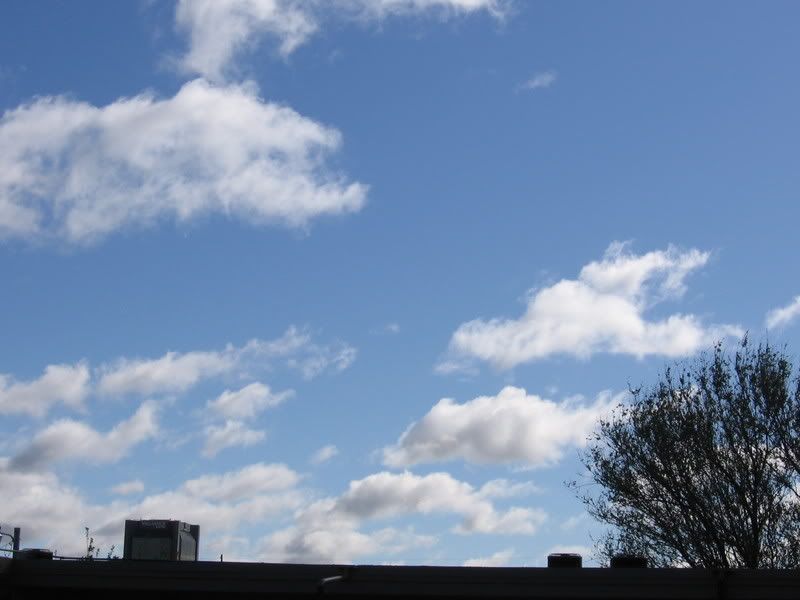 Yesterday and today have been absolutely amazing, weather wise. After Thurday and Friday's torrential downpours--and I mean torrential, we had almost 5 inches of rain in less than 24 hours--the weather is crisp and cool with a warm, sunny sky. It makes me itchy to be outside all the time. What I wouldn't give to live somewhere with this kind of weather all year long. I'm really dreading our summer--I have a feeling it's going to be long and damned hot.
Thursday afternoon we had a tornado or something close to it pass about a mile west of my office. It had been dark and rainy all day, but there were no tornado warnings posted until about a minute before the sirens went off. It was insane, and of course no one knew what to do. Luckily the conference room right behind my desk has cable access, and we were quickly able to find out that it was west of us and moving straight north (very unusual, because these things usually always move northeast). So we lucked out, but there was some damage and several injuries north of here.
Friday was dark and rainy again, but in the afternoon it began to POUR. By the time we left at 5, every street was covered in water. I came home via the highway, and it was very close to being flooded, too. I didn't realize how bad it was until yesterday, when I saw this photo in the Oklahoman of a street about a mile from my office:
This was right in front of WalMart--oops!
Today everything has that shiny, fresh look that you get after a rainstorm. You can almost see things growing: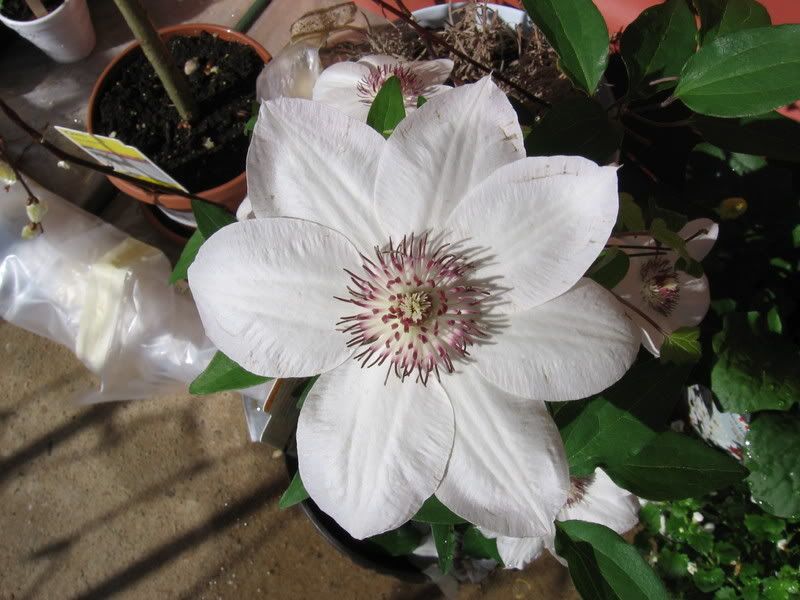 Clematis "Miss Bateman"
"Origami" red and white Columbine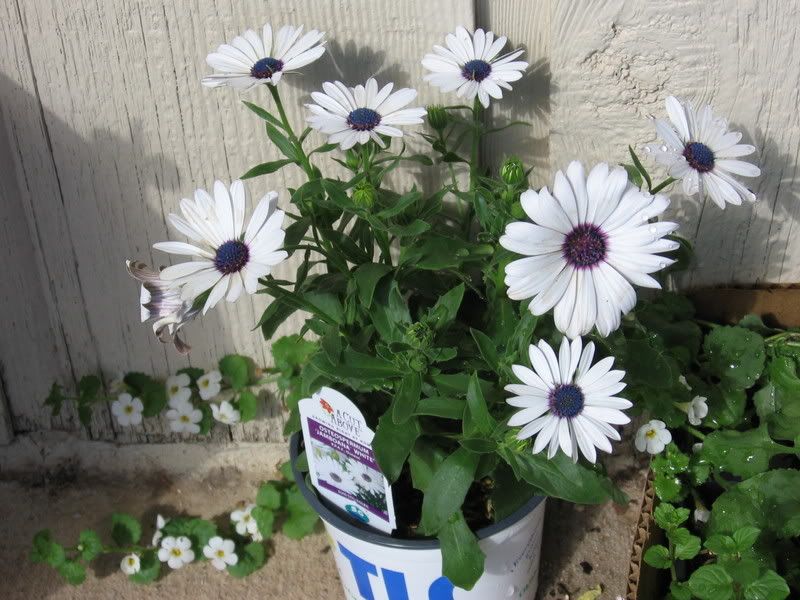 Ossteospermum "Jamboana White"
I hope to get my strawberries planted today, as well as starting my sunflower, morning glory, and moonflower seeds and a few other things. I just want to sit out in the sun and enjoy the breeze, kinda like my neighbor kitty: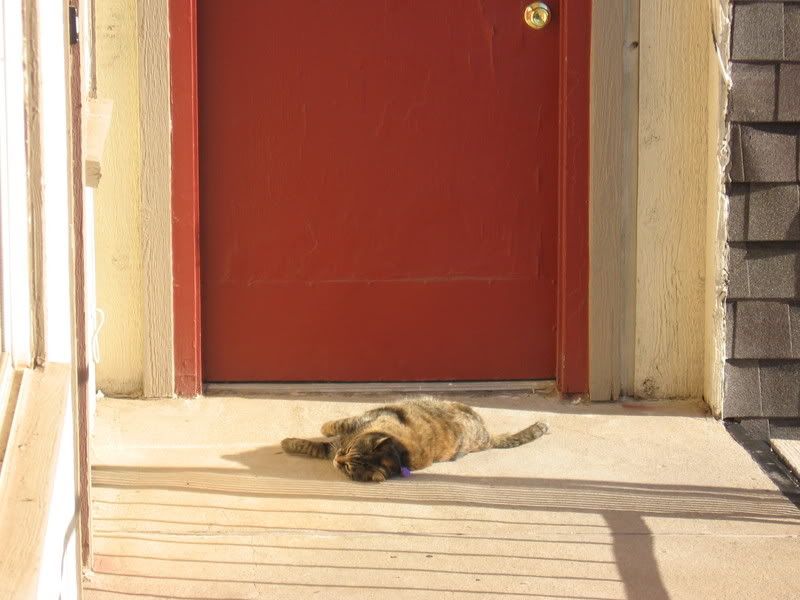 Doesn't that look like heaven?