Halloween fabric for next year
Not long ago I promised a story about the USPS and their lousy service. This is that story. (The names were NOT changed to protect the innocent, because I don't know any names.)
Around the first of October, I bought some really cute Halloween fabric on eBay, and the seller mailed it promptly after the sale. I had also ordered a couple of quilt books from Abebooks.com (great for used books). Wednesday I came home to a notice on my door that the mailman had tried to deliver a package and I wasn't home. Several months ago the management company at my apartment complex closed the onsite office, and so the mail carriers have been leaving packages at my door behind the flower pots. Obviously this was a new guy or a temp, because I've bought so much stuff over the last year that they know to just leave it.
So I filled out the form, signed it so they could leave it at the door, and put it downstairs for the mailman to pick up. I came home that night and it was gone, so I figured it would be delivered on Friday (giving them the required day to turn it around).
Friday--no package.
Saturday--no package.
I think Monday was a holiday--no package.
By THURSDAY of the next week--still no package, and the eBay seller was getting concerned. I was getting mad.
Luckily, that was the week when I was taking Friday off for the OkieFiber retreat, so Friday morning I went over to the post office and asked about the packages. When the guy came back, he had ALL THREE PACKAGES--they had been sitting there for a week. And to top it off, the guy didn't say "sorry" or "I wonder what happened" or "kiss my patoot"--in fact, he never said a word. Talk about crappy service. I'm glad it wasn't anything really important . . . .
Oh, and since when is it common for the people working the windows to have boomboxes and bumper stickers and all kinds of crap at their stations? The place was almost as junky as my apartment (which is saying a lot, let me tell you).
Anyway, here's the cute fabric I bought, made by Nancy Wolff Designs (sorry for the creases--I should have ironed them first!):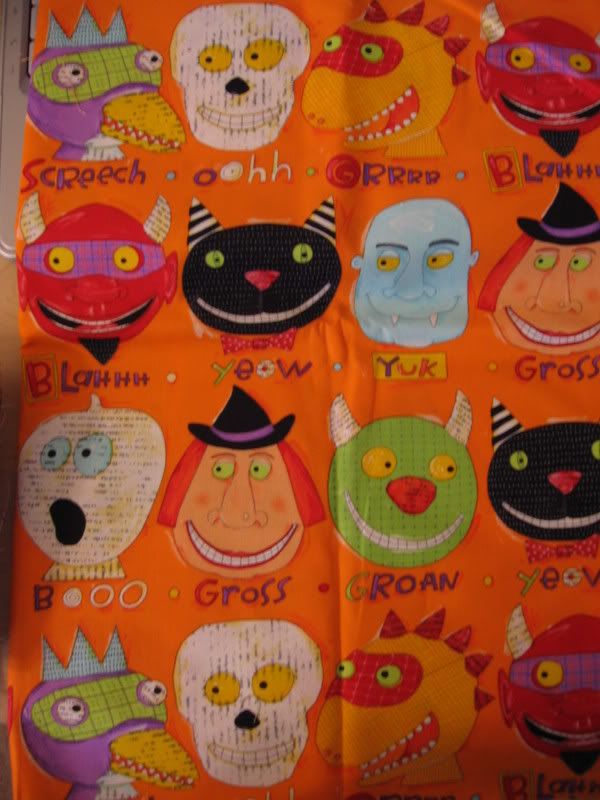 This is was I originally wanted--how cute is this! I can't remember what blog I originally saw this on, but someone made a little quilt with this as the center fabric and some simple borders around it. No piecing--that's a quilt I can probably pull off! I especially like the black cat, and the purple bird (?) somehow reminds me of Crow T. Robot from MST3000.
This is a companion piece: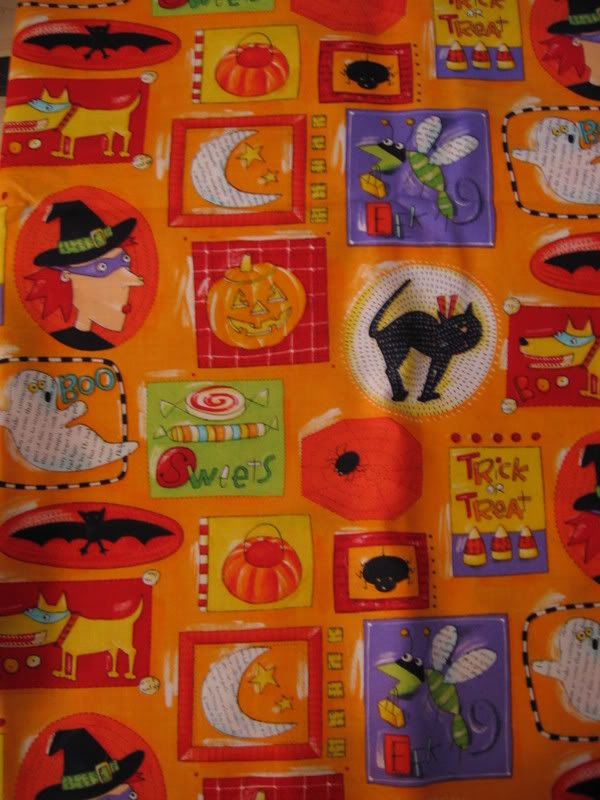 And the seller sent me two fat quarters for free: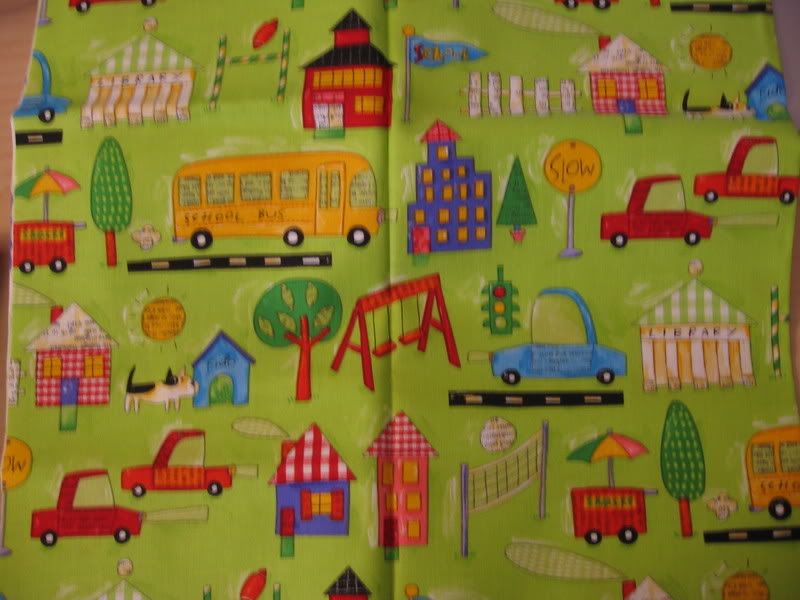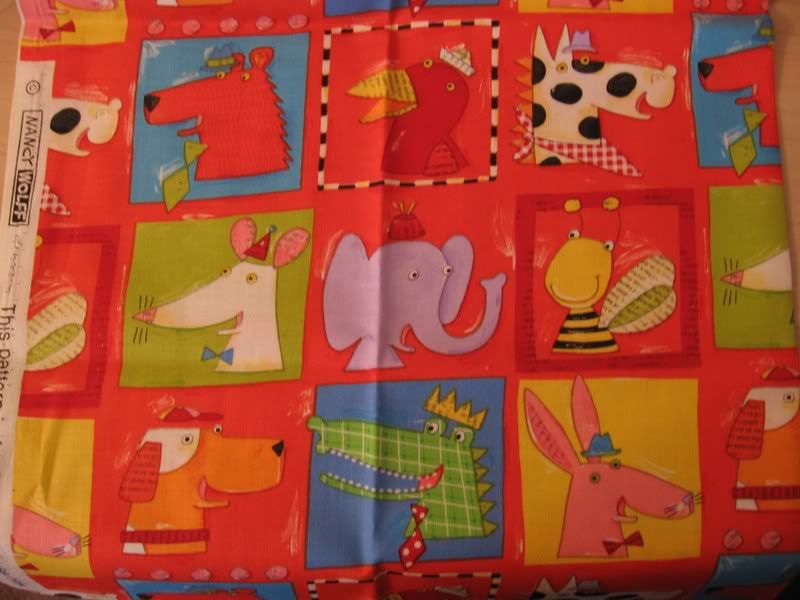 The fabrics are so neat that I think it's best to do something simple with them, so I won't have to kill myself being creative. Hopefully I can get something done before next Halloween.
Still don't have any pictures of the "garden," but maybe this weekend. Hopefully my mums won't burn from a freeze before then.