Saturday Sky - frozen solid
It's plenty chilly here at Casa Katya today: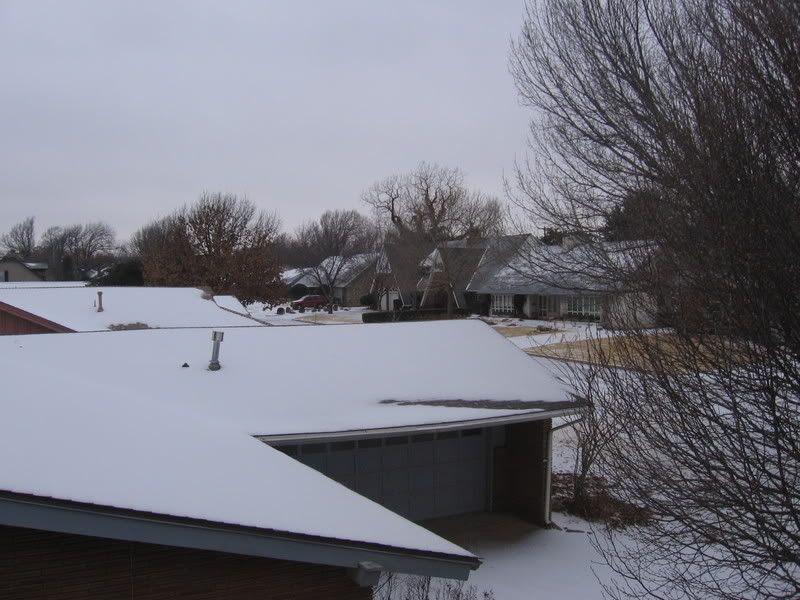 I guess we're lucky, because so far today we haven't had any precip, but the Weather Service is still saying freezing rain tonight, although the storms have been downgraded somewhat. We're supposed to get a couple of inches of snow tomorrow. We'll see.
Maggie and I have been totally lazy today. I need to get up and get busy, but I've been at the computer all day. I've become addicted to internet video--no, not that kind, get your minds out of the gutter! I normally watch a Mystery Science Theater 3000 stream from Shoutcast, but today I've been watching old movies on several diffrent "stations." Right now, it's the end of "Plan Nine From Outer Space." I love old movies, even the bad ones.
The mailman just brought me a little present from the Etsy
WeeOnes
site--a set of Boston Terrier stitch markers, as well as a kitty and a teddy bear with a red heart on his chest. They're so cute and so very tiny--Jillian does beautiful work.
I still don't have anything fibery to show, but I do have these: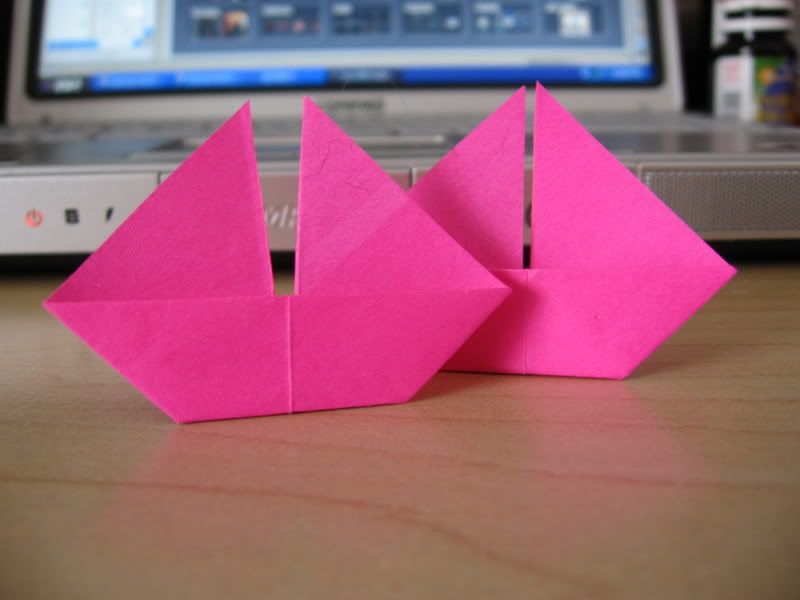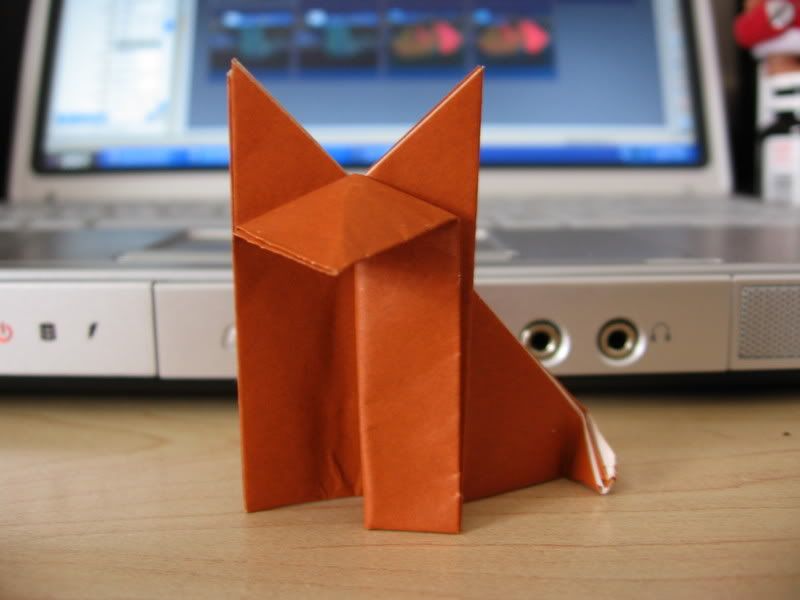 I bought an "Origami a Day" calendar for half price, and it's opened a whole can of worms. I do one or two every day or so--it's a nice change of pace, and I have a friend at work who makes origami, so she's checking out my work.
I've also found the ultimate Valentine's Day candy--Hershey's Truffle Kisses, dark chocolate filled with a truffle center. I plan to buy a truck full as soon as I can get out of the parking lot--YUM! I'm having to ration them to keep from eating them all at once.
I guess I need to drag myself away from the computer--Maggie's starting to pout.